Precious Roses™ Continuous vibrant, easy-care colour
What shrub would give 6 months of continuous colour? Well a Precious rose will, quickly repeat flowering from May each year halted only by the hardest of winter frosts. After a simple prune in March – reduce stems by a two-thirds and cut out any weak and crossing stems, they'll spring into flower in May to repeat the performance again.


Precious Roses have a floribunda flower form and a neat rounded shape with glossy leaves that are brimming with health. Happy in a pot but most at home in bold colourful blocks. Planted 70cm apart they quickly create a colourful splash.


They seamlessly work into mixed borders, quickly filling gaps and make a great house warming gift for friends faced with their first garden as they're happy in pots too. Traditionalist will love them as they're great for massed planting too.
Varieties in the range:

Precious™ Amber (Noa77800) – orange, amber, apricot blend height & spread 70cm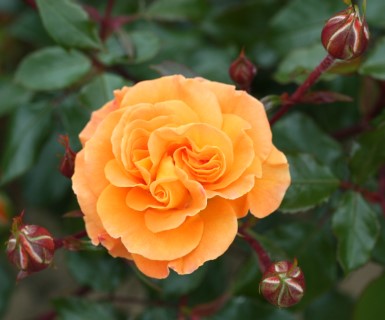 Precious™ Gold (Noa55504) – bright golden yellow, height 70cm, spread 60cm


Precious™ Love (Noa63004) – poppy red, height and spread 70cm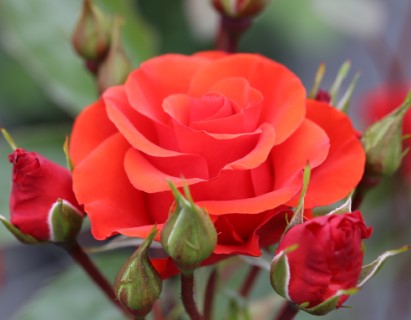 Precious™ Ruby (Noa16-13/1) – rich, deep ruby red height and spread 70cm


Pot size 3Lt. Also available as a standard rose on and 80cm stem, pot size 7.5Lt


Available from all good garden centres.

For more information and images contact Jo Davey, jo.davey@whartons.co.uk whartons.co.uk
Follow us on Instagram whartons_garden_roses